Here's a little Australia Day love … celebrity style (via Instagram, Twitter, WhoSay etc) …
…
Miranda Kerr: "Sending lots of love to all my fellow Australians! We're so blessed with such a beautiful country!#happyaustraliaday"
Natalie Bassingthwaite: "Hope u are all enjoying this brilliant day.. Happy Australia Day everyone mwah xx"
Ariel Winter: The Modern Family star celebrated her 16th birthday while rehearsing for a special Aussie episode of Modern Family. So the cast threw her a Oz-style birthday bash complete with Vegemite. Fellow cast member Sofia Vergara posted the pic above on WhoSay.
Ariel posted a pic of her own writing: "Shoutout to Australia 😉 we'll see you soon😘@therealsarahhyland"
Hugh Jackman: the Empire State Building went green and gold for Australia Day – with a little help from Hugh. He wrote: "Awesome moment for the Jackman family. #EmpireStateBuilding #australiaday"
According to the SMH:
The initiative is Jackman's. He had been contacted by someone from the Empire State back in October asking if he would ever like to host a function in the building.

"No," he said. "But I've got a kind of crazy idea."

Jackman, who has become something of a de facto cultural ambassador for Australia in New York, explained that the building's management had quickly embraced the idea and he hoped the green and gold colours might inspire New Yorkers to visit Australia.
And this is what it looked like …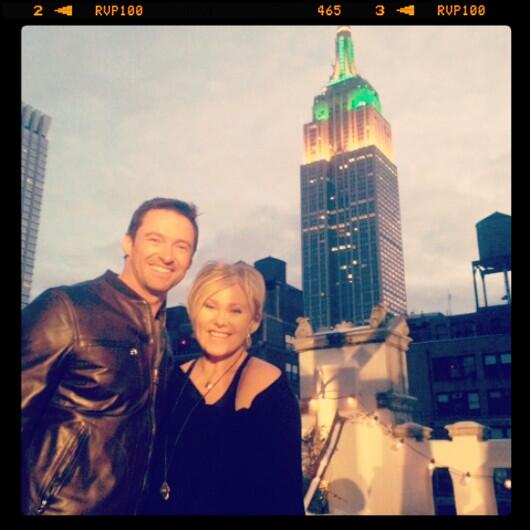 Joel Madden: "Happy Australia Day to all my friends down under. One day when i get that dual passport i'll be celebrating with y'all…till then cheers!"
Kylie Minogue: "Happy #AustraliaDay 🐨✨Love and love!!"
Later in the day Kylie Instagrammed: "Happy #australiaday On set with my trusty Aussie fan!! I💙Oz"
Jay Laga'aia: "I would like to take this time to send a special Wicked Australia Day to the men and women serving in our armed forces around the world!"
Michelle Bridges: "Happy Australia Day everyone!! A day to celebrate our wonderful country and all our unique qualities! Xxx"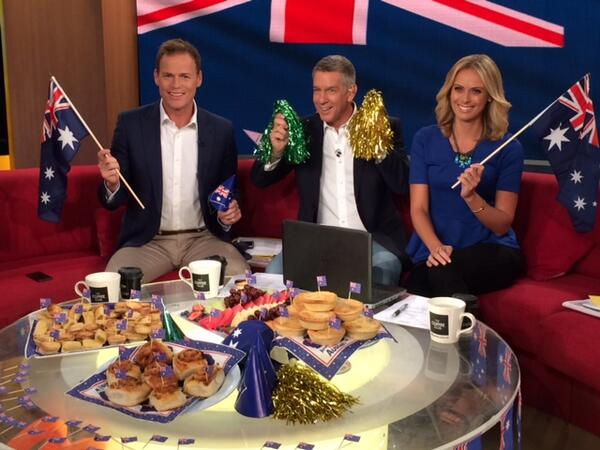 The Today Show: "Happy Australia Day! What are you doing to celebrate today?"
Rebel Wilson: "Happy Australia Day mates! Just listened to that song "I Am Australian" like 5 times..now off to London x"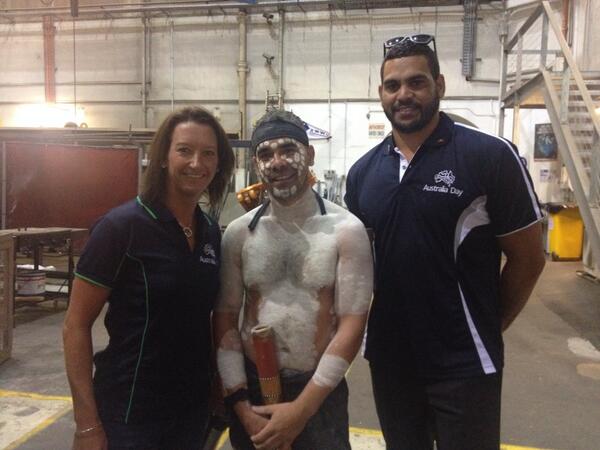 Layne Beachley:
"Happy Australia Day! Honored to be raising the indigenous flag on the harbour bridge with
@greg_inglis
"
John Cleese: "Wishing a Happy Australia Day to all Bruces and Sheilas, wherever they be !"
Chris Lilley via Instagram: "Happy Australia Day"
Stephen Fry:
"I think the day has dawned down under.… (pic courtesy of
@pettore
)"
Lisa Wilkinson:
"May your snags be sizzling, your pavlova sweet, your skies blue and your flags erect! Happy
#AustraliaDay
everyone!! Lisa.xx"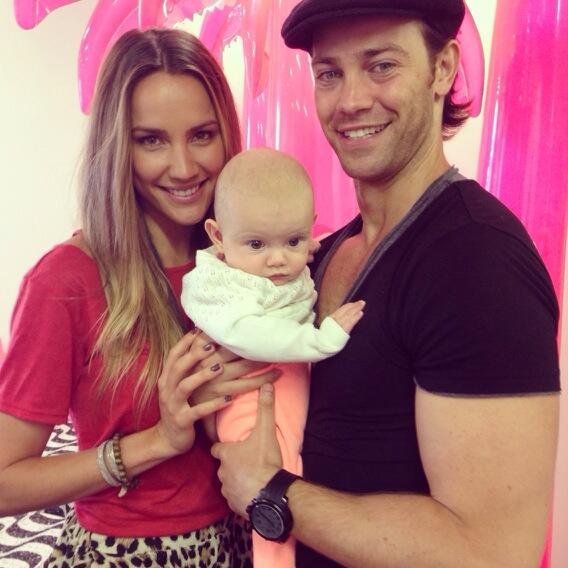 Lara Bingle: "Happy Australia Day."
Bindi Irwin:
"Happy
Australia Day
! We celebrated
@AustraliaZoo
with a fantastic croc show."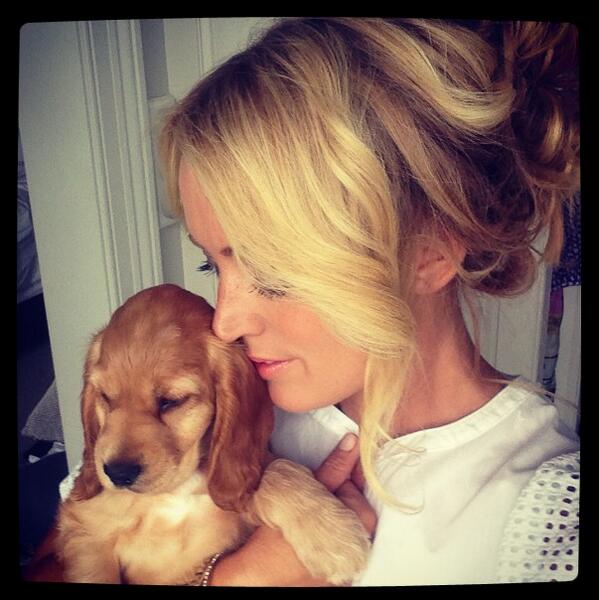 Jacqui O: "Our newest member of the family. Meet Matilda!! She's beautiful isn't she?Happy Australia Day everyone.. Jackie x"
Andy Lee: "Australia Day Twitter Breathalyser: No spelling mistakes quite yet with this tweet. Check back in in a couple of hours. Happy Oz Day."
Sara Leonardi-McGrath:
"
#australiaday
an American and a Jamaican celebrating this great country"
Meanwhile hubby Glenn McGrath tweeted: "Had a great Australia Day with friends & family. Very proud to be an Aussie & live in this incredible country"
Adam Liaw:
"Is there anything more Australian than having a beer and settling in to watch a Swiss guy and a Spaniard play tennis?
#AusOpen
#AustraliaDay
"
Lachy Hulme:
"He bought me my first vodka martini when I was 21, he keeps a Robert Palmer T-shirt in his travel bag, and now he's
@jamesreynemusic
OAM!!!"
Megan Gale:
 "
@triplej
Ahhhh thank god!! Thanks guys!! It's not Australia Day without listening to the
#hottest100
"
How's your Australia Day panning out? We celebrated with yum cha … which Dominic Knight tells me via Twitter is "the perfect Australia Day meal"
PS And a shout-out for my former WD workmates Kelly Kruger & Mark Brandon & Olivia Waugh with these amazing Oz Day pics …
"Can't get more Aussie than that"